The SUPPER concept uses different types of toppings. For this we make a distinction between fresh and non-chilled toppings.
Fresh toppings are kept refrigerated and crunchy toppings are kept unrefrigerated.
Both toppings provide the finishing touch to the SUPPER meal and give the dish an extra dimension. It is therefore important that the toppings are stored correctly.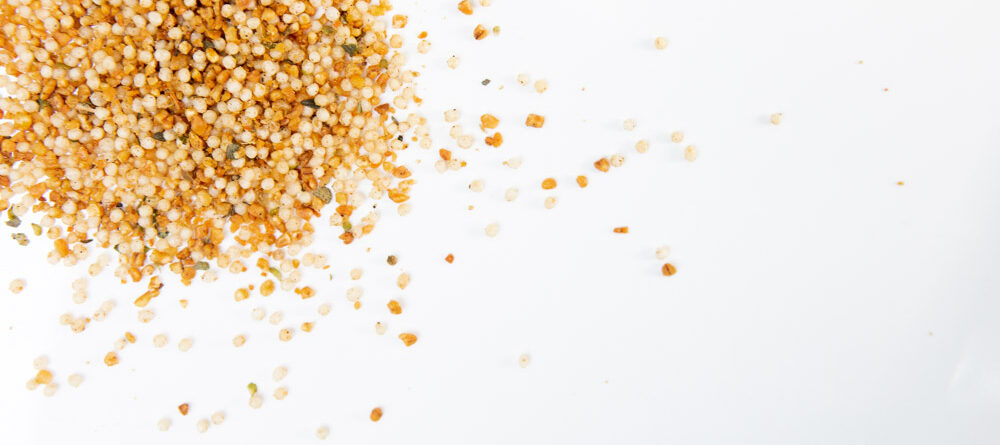 TOPPING TIPS – keep it fresh
Keep the fresh topping refrigerated and in a closed GN container
Cover picked herbs with a piece of damp kitchen paper; so they stay beautiful for longer.
Store basil at 15 degrees (cool place) instead of. in the fridge!
Don't prep too much of the topping; this prevents food waste. Preferably provide fresh toppings daily (day supply)
Use a spoon for each topping; to monitor food safety
Keep thinly sliced carrots or other hard vegetables moist; put them under water for a while, pour the water away and save the topping
Make sure leaf lettuce such as arugula dries well after washing; this is best on a kitchen paper
TOPPING TIPS – keep it cruncy
Store the cruncy toppings in an airtight container outside the refrigerator
Do not fill the airtight container completely. Provide enough quantity for up to a week, so that it also remains as fresh as possible and food waste is prevented
Also pack the open packages in an airtight environment.
Use a spoon for each topping; to monitor food safety